How Amazon Is Making Custom Chips To Catch Up In Generative A.I. Race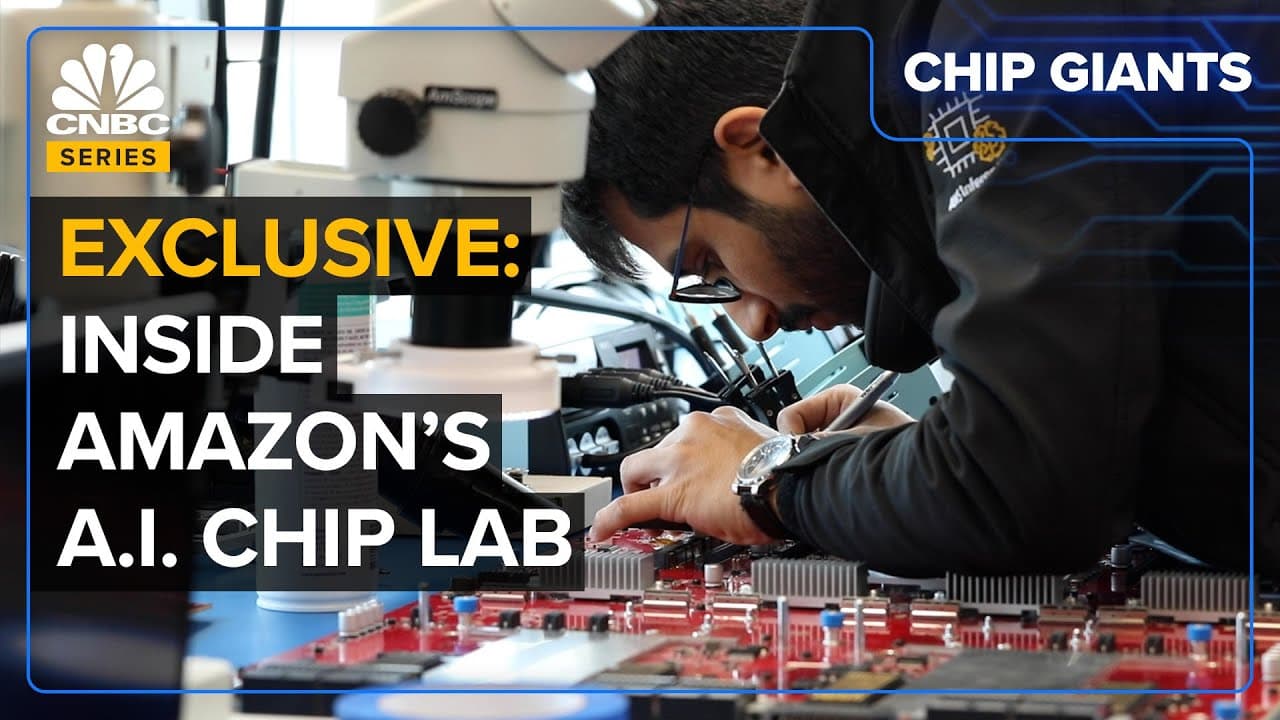 Designing custom silicon (00:03:00)
Amazon's subsidiary Annapurna Labs, acquired in 2015, assists in custom chip design with facilities in Austin, Texas, Silicon Valley, Canada, and Israel.
AWS started producing custom silicon in 2013, with the Nitro hardware, and released ARM-based server chips (Graviton) in 2018.
AWS has developed AI-focused chips: Trainium for training machine learning models and Inferentia for low-latency machine learning inference.
Nvidia currently leads in AI model training hardware, while companies like Apple and Google have also invested in custom silicon.
Generative A.I. race (00:07:06)
AWS invested in AI infrastructure and services long before the recent generative AI surge, with innovations like recommendation engines and Amazon Alexa.
Amazon's new large language models (LLMs) include Titan and a cloud service called Bedrock to streamline generative AI applications.
Competitors Microsoft and Google rapidly gained attention with AI initiatives, prompting Amazon to focus on accelerating conversations and deployments in generative AI.
AWS emphasizes providing various state-of-the-art models from multiple providers intending to cater to different customer needs.
AWS's AI products, like AWS HealthScribe and CodeWhisperer, are used by many customers and provide significant advantages in efficiency and task completion.
Amazon has a multi-faceted AI strategy through their machine learning hub, SageMaker, which supports customers' AI endeavors across different domains.
AWS has announced a $100 million generative AI innovation center to assist customers in understanding and applying generative AI in their business contexts.
Save this summary